Investment Criteria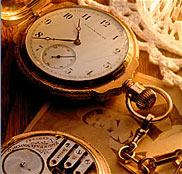 Bradford Equities Management, L.L.C. acquires high-quality middle-market companies in the United States in partnership with management. BEM invests across a broad range of industries and favors low-technology manufacturing businesses as well as specialty distribution companies.
BEM generally seeks companies with $15 to $75 million in annual revenues for platform acquisitions and a minimum of $5 million in revenues for add-on acquisitions. Acquisition candidates should demonstrate at least two years of profitable operations with strong growth prospects for the future, either internally or through additional acquisitions. BEM's contribution is generally made through membership on the Board of Directors, rather than through participation in day-to-day operations. BEM believes that for a transaction to be attractive for all shareholders, it should be customized to fit the special requirements of the seller and create financial incentives to align operating management with the new investors. BEM employs modest financial leverage in its acquisitions as the Partners believe that significant leverage can hinder the growth of a company. In addition to providing financing, BEM actively fosters the growth and development of its portfolio companies.
Acquisition candidates may include privately-held corporations and divisions or subsidiaries of larger corporations. In cases where intermediaries are not compensated by sellers, BEM will, if negotiated and agreed to in writing, pay competitive fees on completed transactions.